Over Bank Holiday weekend, three of our Year 7 swimmers competed at Regional Swimming Championships. Amy and Lauren were competing in the Eastern Region in Norwich, and Victoria in the South East Region in Crawley.
Simply qualifying for Regional Championships is no mean feat, and all the girls had come through County Championships in order to do so.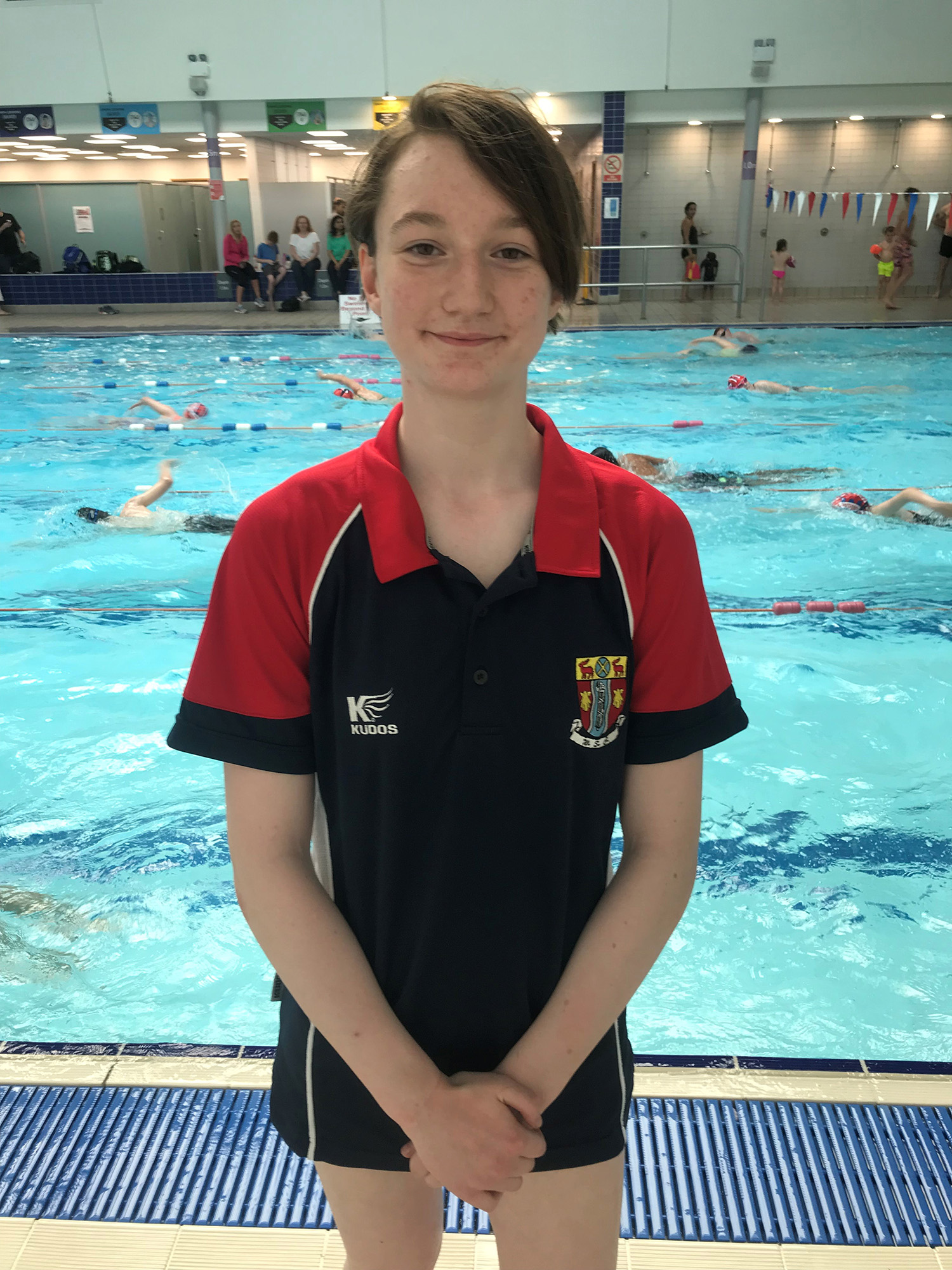 Amy, swimming for Watford Swimming Club, had qualified to swim in both 100m and 200m backstroke, and having swum brilliantly in the heats, made it through to the final of both events, where she placed 6th and 7th respectively, and achieved personal bests in both – well done Amy!
Lauren, also swimming for Watford, qualified in the 50m, 100m and 200m races, and thanks to a fantastic performance in the heats, is now ranked as the fastest in her age group in Hertfordshire for the 50m, and second fastest for 100m and 200m – a fantastic achievement especially when you consider that Lauren has only been swimming competitively in the UK for 18 months.
Victoria, who swims over the border into Buckinghamshire at Chalfont Otters, was swimming at a different regional championships, where she had qualified to swim in nine different events – 50m, 100m and 200m butterfly, 50m and 100m freestyle, 50m and 100m backstroke, and the 200m and 400m Individual Medleys. She swam in 4 finals coming 7th in 200m Fly, 5th in 100m Fly, 4th in 100m free and 4th in 50m fly. She was also the first reserve for the 200IM final.
These wonderful performances by all three girls were rewarded by selection for the Hertfordshire County Team for the inter-county championships for Amy and Lauren, and by selection to the Swim England Regional Talent Programme for Victoria – well done to you all, and we look forward to what comes next for our Year 7 super swimmers!