Skip to content
The world is changing; and a long list of stellar grades doesn't automatically ensure success in the increasingly globalised employment market.
Through our extensive Futures programme, our pupils are well-prepared to thrive at university and in the workplace.
Preparation for Life After RMS
The vast majority of our students go on to higher education. In the Sixth Form, students work with a tutor whose area of subject interest matches that of their tutees. 
In May of Year 12, when you have found your feet with your A-level courses, we run a Futures Day which not only kickstarts the UCAS process but also offers a range of breakout sessions for students to learn about alternatives such as work placements, years abroad, gap years and Apprenticeships. The Apprenticeship application process is supported through a series of workshops to ensure our students are at the forefront of the process.
University Entrance
Pupils at RMS become familiar with the UniFrog platform at the very start of their time in Senior School. Every year their personal profile is updated with all the wonderful extra-curricular activities the individual has been involved in. This ensures that no vital experience is left behind when writing that all-important personal statement in Year 13. Pupils also begin to recognise the benefits of trying out new experiences and throwing themselves into the unknown.
In Year 12 we focus on helping our students find the right course for them and ensure their application is as strong as possible. We provide personalised tutors whose academic interests align with your own; this ensures you are best able to access tailored advice on university courses.
We also have our bespoke University Transition Programme where we invite representatives from a range of universities to introduce our students to areas of university life including:
Budgeting.
Making friends.
Where to go for support.
Finding Accommodation.
Navigating freshers week.
Find out more about our Personalised Curriculum, designed to equip RMS Sixth Formers with the skills, both academic and personal, and the "can do" attitude that will enable them to forge a successful future both in further education and in the workplace.
International Applications
Each year we have students who wish to study abroad. In recent years we saw pupils head off to universities in the USA, Hong Kong, Bulgaria and the Netherlands. We look to fully support students in navigating the different application processes and have access to specialist advisors who have a wealth of knowledge in these procedures.
Careers
We are committed to ensuring that RMS students are aware of the opportunities available to them and that they feel supported as they pursue excellence within their chosen fields. We regularly host talks and workshops to give you an insight into the vast range of careers that might be available and relevant to your interests. Recent talks have included engineering, law, finance, digital marketing, technology and dentistry.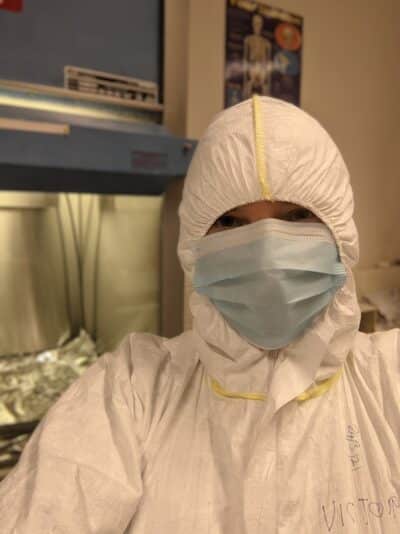 RMS is brilliant at supporting all academic abilities and that is one of the best things about the school. For me personally, as someone who applied to Oxford, I massively appreciated how RMS has improved in its attitude to academic challenge. Specifically in Maths and Physics, the 'stretch and challenge' clubs ran are an excellent start to pushing pupils' thinking in the way needed to excel academically.

Year 13 Exit survey 2021