Skip to content
Our alumnae are a vital part of our vibrant RMS community. Each year, our alumnae regularly return to school to give career insights and university advice to our pupils.
In addition, there is a busy calendar of alumnae reunions, networking events and opportunities to visit school and keep in touch. Whether you were a boarder in the 1940s, a recent leaver, or somewhere in between, we would love to connect with you.
If you are an alumna and you don't already hear from us by email or post, please send us your details using the alumnae connect form. We will let you know about events that may be of interest, keep you up to date with news from the school and put you in touch with other alumnae.
We really look forward to hearing from you.
Alumnae Events
Home Counties South Reunion
Saturday 13 May 2023
The Harts Boatyard, Surbiton, KT6 4ES
Join us for an afternoon in a pub overlooking the river. There is a car park, or it is only a 15 minute walk from Surbiton station. Wherever you live, you will be most welcome. If you would like to attend please contact Vivian Wright (Class of 1963) vmwright@waitrose.com or tel. 07982 060 311.
The East Anglia Reunion
Saturday 10 June, 2023
The Fox, Bury St Edmunds, Suffolk, IP33 1XX
Join us for lunhch and afterwards for tea and cake at the home of Lesley Bishop (Class of 1962).
Whether you live in East Anglia or are just visiting, you are welcome to join fellow Old Girls for the afternoon.  Please contact Lesley by the end of May if you would like to join: lesleybishop974@btinternet.com
South West Reunion
Saturday 17 June, 2023
The Mill on the Exe, Exeter, EX4 3AB
RMS alumnae, husbands and partners are warmly invited to attend the South West Reunion. Please email Barbara Jackson (Class of 1970) for more information or to book: bejacksonuk@yahoo.co.uk
The Northern Reunion
Saturday 17 June, 2023
York (venue tbc)
We are planning a reunion for those living within travelling distance of York. The venue is to be confirmed, but if you are interested in meeting with friends old and new, please email Heather Utley (Class of 1966): heather_utley@hotmail.com
University Choices
Thursday 29 June 2023
13.00 – 16.00,  RMS for Girls
Our current Year 12s are about to embark on the UCAS process. To help them on this journey, we are inviting you to talk to them about your experiences of life beyond RMS.
After a delicious school lunch, you'll have the opportunity to speak to the Year 12s in small groups about your course, university, GAP year or apprenticeship. Afterwards, you are invited to drinks in the New Mark Hall.
There is no need to prepare anything in advance, just be ready to talk about university life and answer questions.
Sports Day
Saturday 1 July 2023
12.00 – 15.00,  RMS for Girls
With Pimms on arrival, followed by a buffet lunch and tours of the School, this promises to be a fabulous afternoon catching up with friends and reminiscing about the good old RMS days!
Recent Leavers' Barbecue
Friday 8 September 2023
17.00 – 20.00,  RMS for Girls
The Classes of 2018-2023 are warmly invited back to school for a relaxed evening in the Rose Garden at Hind House. The annual tradition of returning to school before setting off to uni, embarking on your next adventure or just rounding off the summer with drinks and a barbecue has proven very popular. We'd love to see as many of you there as possible again this year.
The West Reunion
Saturday 10 September, 2023
13.00 – 16.00, Chipping Sodbury
All alumnae living in, or visiting, the West are invited to the home of Sue Fitzhugh in Chipping Sodbury. To help cover the cost of the catering, including Pimms and afternoon tea, we kindly ask for a contribution of £10 per person. To book, please contact Sue (Class of 1979): suefitzhugh62@gmail.com
Remembrance Sunday
Sunday 12 November, 2023
09.00 – 15.00,  RMS for Girls
Alumnae, family and friends are invited to the RMS Remembrance Service. Afterwards, the 2023 Drill Team will perform. A two-course lunch with wine in the Dining Hall is on offer, followed by tours of the School. Tickets for lunch cost £20.
Nine Lessons and Carols
Thursday 7 December, 2023
19.00,  St Mary's Church, Rickmansworth
Save the date for our traditional festive celebration of Nine Lessons and Carols, followed by mulled wine and mince pies. This is the perfect way to welcome the festive season. Tickets are free. We will let you know once they are available.
Our Mentoring Programme
Scores of alumnae, working in a huge range of professions, including the Arts, Science, Finance, Medicine, the Civil Service, Law, Education and many more besides, have opted to take part in our alumnae mentoring scheme and offer their support, advice and insights to alumnae at the start of their careers or career changers.
Find out more
Alumnae Publications
To read the latest edition of our alumnae magazine, please click the link below.
You can also enjoy reading 'Memories of my Schooldays', a recent collection of stories and photographs from alumnae who attended the School in the 1940s and 1950s.
See publications
Support Us
At its inception and throughout its history, RMS has been built on charitable giving. Today, a community of generous benefactors support the school and enable us to progress with developments around the school and offer a vibrant, creative environment where every girl can fulfil her potential.
Support RMS Today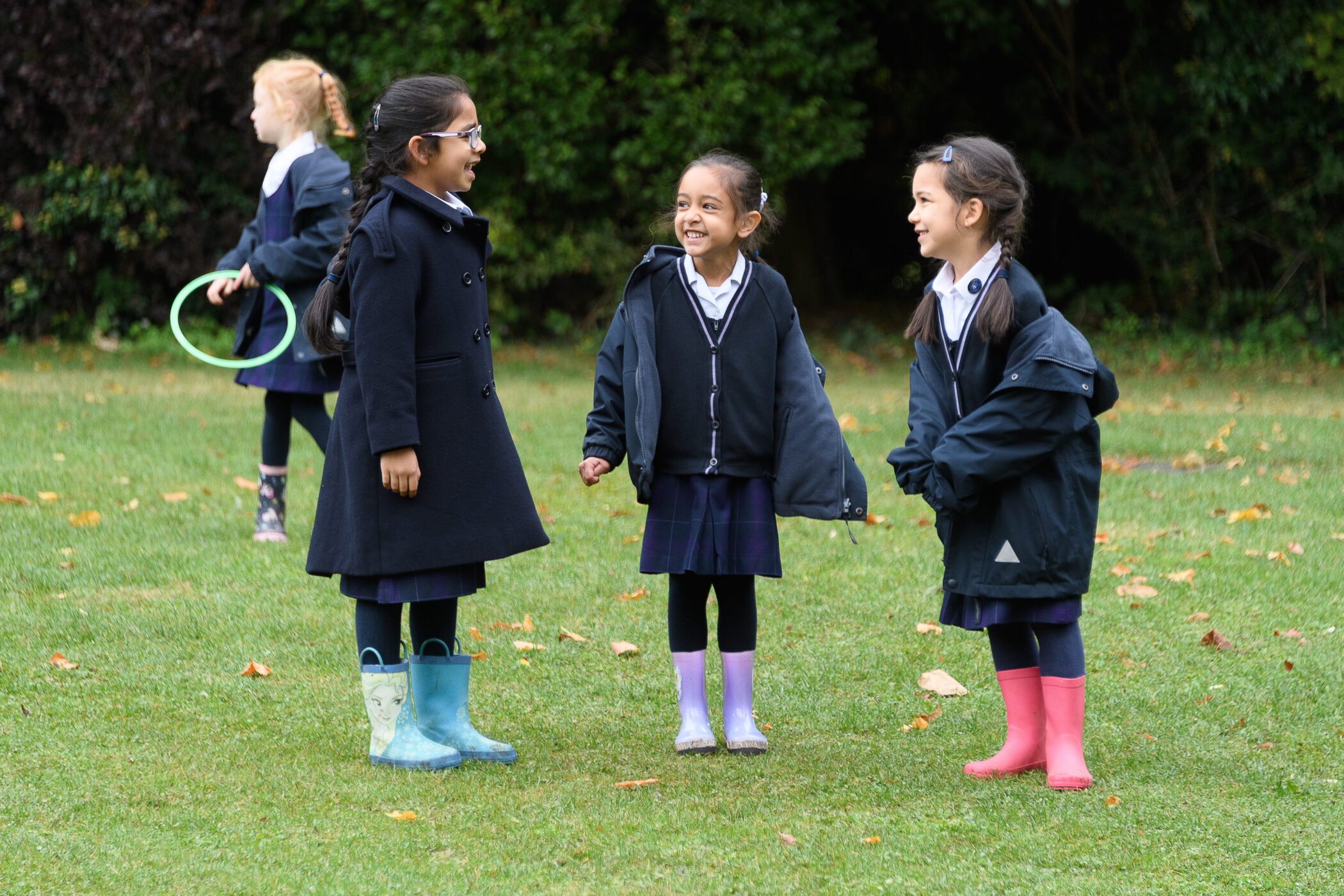 RMS is a very special place to be. You walk into an environment every day and know that all the people around you have your best interests in mind and that they are willing to go to the ends of the earth to help you achieve what you want to achieve.

Charlie, Class of 2020
RMS is so unique, I can only describe it as an 'everything' school. You can come along, try a range of things so that when you leave school, you really know what your passions are, what your strengths are and what motivates you.

Lauren K, Class of 2015
Being at a school when you are encouraged to be yourself, to get involved, where you have excellent relationships with teachers because they genuinely want to see you succeed, it all adds up to a really, really enjoyable experience.

Lauren M, Class of 2014