Skip to content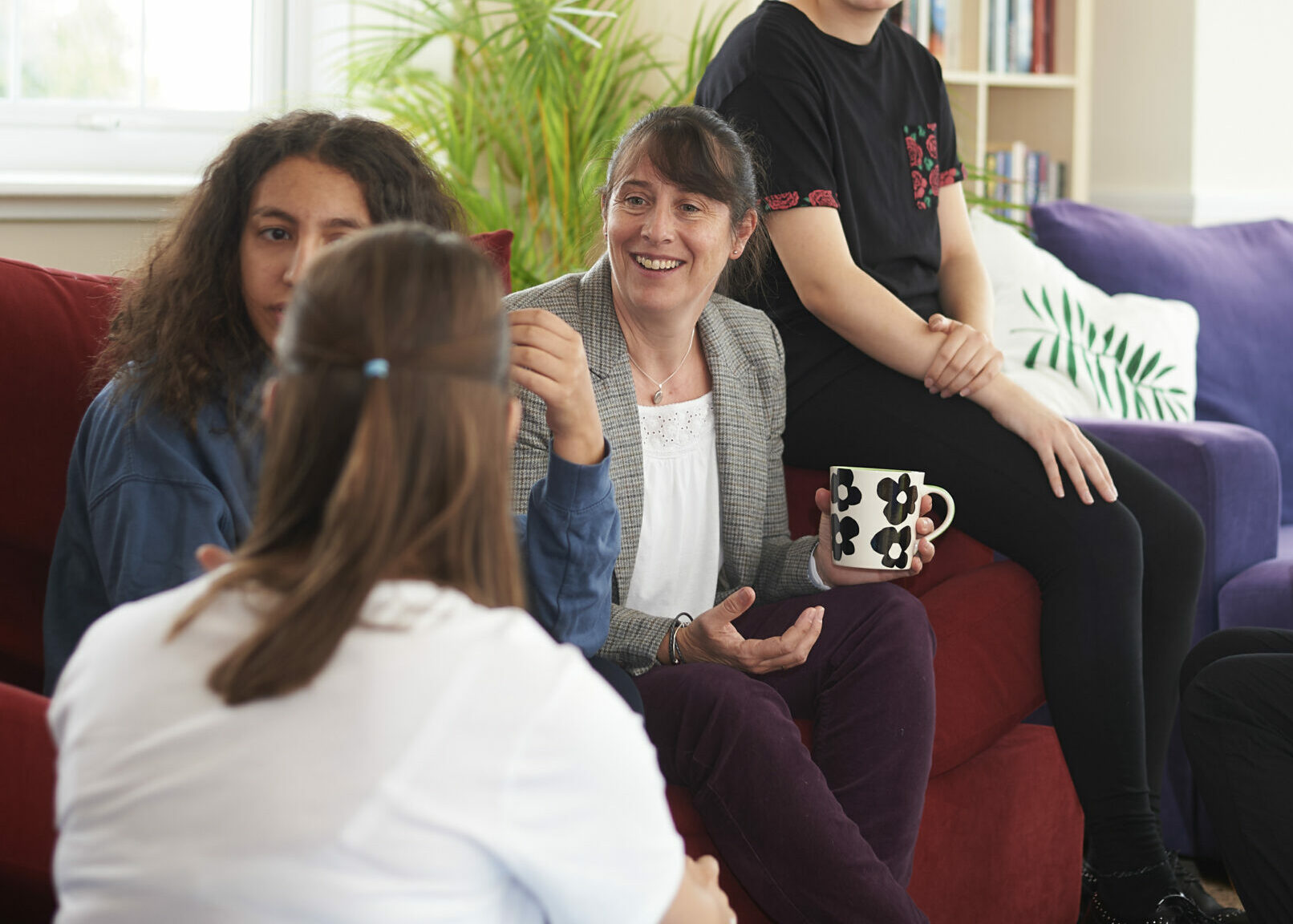 I am delighted that you are considering boarding at RMS for your daughter.
Boarding at RMS is flexible, fun and supportive. Full, weekly and flexi boarders live in three boarding houses depending on their year group. All our houses have great character and warmth, and offer a real home from home feel. We are a family. Here, your daughter will sleep, study, relax and make friends, under the caring eye of an experienced housemistress and her team.
Boarding offers pupils a raft of benefits and it is a pleasure for us to watch the pupils in our care develop as individuals and as part of our broader school community, of which they are such an integral part.
Living within the boarding community teaches your daughter to be independent, tolerant and kind, to know when to compromise and take responsibility, when to ask for help and when to offer help – all skills she will need in her life after school.
Boarders have plenty of input into their routine and we try to be as responsive as possible to their feedback via house meetings and Boarders' Council. Choosing your daughter's boarding school is a huge decision, and we would be only too pleased to discuss this with you.
Our pupils are the best ambassadors for RMS boarding and they love to show off their 'home at school', so do please come and visit with your daughter and see for yourselves what a happy place we have here.
Mrs Fiona Jones,
Director of Boarding
Home from home
Boarding comes in all shapes and sizes at RMS for Girls. The majority of our boarders are full boarders who make the most of the busy weekend programme of activities and outings, others board weekly or for just a couple of nights a week.
The Boarding Houses
Harris House
Harris House is home to our junior boarders.
Prep Boarders in Years 5 and 6 have their own wing of the house. They have a large five ben dormitory, girls share a common room and have their own resident Houseparent, Miss Naomi Roughly.
Boarders in Years 7 – 9 are looked after by the resident Housemistress and her team. The house is cosy and girls share dormitories of two or three people. Each girl has their own private space in the dorm but still has the company of other boarders.
Harris also has its very own tuck shop. As you can imagine this is full of lots of chocolate, crisps, sweets and drinks. It also stocks shower gel, shampoo and conditioner and other essential items.
Zetland House
Zetland is for pupils in Years 10 and 11. The boarders share twin study bedrooms. All the rooms are spacious and comfortably furnished and everyone is encouraged to personalise their own spaces with posters, photos, and fairy lights.
Zetland is conveniently situated next door to the Performing Arts Centre, which is open until 9pm for boarders.
The house has its own kitchen, a beautiful common room complete with a multi-media station, a pink pool table. The house snug provides a quiet space and the garden is a popular spot for summer games and BBQs.
Connaught House
Students in Years 12 and 13 are in the transition period between school and college, university or employment. Life in Connaught House, the Sixth Form boarding house, reflects this with increased freedom and privileges, and with this comes increased individual responsibility and expectation.
Boarders benefit from university-style rooms and flexibility in their working day as they move towards their exams. Bedrooms are modern providing twin or single accommodation, giving students their own personalised living space as well as comfortable, stylish common rooms for socialising and entertaining.
Connaught has a resident Housemistress and a team of dedicated staff available to support the students with their academic studies and pastoral needs.
30 minutes
from Heathrow Airport
35 minutes
from Central London
10
minutes walk to the train station
20
nationalities represented
Boarding Information
International Boarding
International boarders play an important part in the life of RMS for Girls. Currently, over 15 nationalities are represented in the boarding community with half of our boarders joining us from overseas.
It can be a daunting prospect moving, sometimes halfway across the world, to a new country, and a new school full of new people.  You can be assured that your child will be given every possible support to settle into the community as quickly as possible and in no time at all RMS will be her second home!
RMS is ideally placed for international pupils and their families. The school is situated close to (23km)  Heathrow Airport, and is within walking distance to the railway station where Central London can be reached in under 30 minutes. The enclosed, safe 300-acre campus provides stunning facilities and tranquil surroundings in which to love and learn.
Weekly or Flexi
You might decide to dip your toes into boarding by starting with weekly or flexi-boarding.
As you move through the school and grow in confidence and independence, you might then choose to board more often, so that you can share the boarding experience with your friends and spend more time on your co-curricular interests.
As a Flexi-boarder, you stay at school for two consecutive nights every week – you have a dedicated space in the house where you can leave your possessions even when you are not staying overnight.  You can also choose to board, if space allows, over the weekend if there is a particular activity in which you want to take part.
Weekly boarding is becoming increasingly popular with families who live in London or just a bit too far away for their children to be day pupils.  It means that you can get the most out of the educational and co-curricular opportunities from Monday to Friday, and then return home to other friends and family at the weekends.
Weekends
The Weekend Programme is full and varied, and it caters to the interests and ages of the pupils – there are trips up to museums and galleries in London, sporting activities such as horse-riding and and ice- skating, and craft sessions like pottery painting and pyjama-making to name just a few. London is only a 30 minute tube journey… there are so many options!
Open Events 2023
Private Tour
We take great pleasure in welcoming families to enjoy a private tour of RMS for Girls.
Our private tours are an excellent way for families to gain an in-depth understanding of our school and its values. During your visit, you will have the opportunity to meet our Headteacher, Mr Kevin Carson, and the Head of Sixth Form, Mrs Clare Freeman.
You will see our state-of-the-art facilities and learn about our unique educational approach. Our knowledgeable staff will be on hand to answer any questions you may have and provide a comprehensive overview of our curriculum and extracurricular offerings.
Simply give the Admissions team a call on 01923 725354 to arrange a time to suit you or email admissions@rmsforgirls.com.