When we arrived at school this morning the girls were directed to the Theatre.
As it was international women's day the school held a breakfast for all the girls and their mothers. It was very interesting listening to the point of views of different women and we all learnt a new fact about women and girls. After this we went to our lessons. Our first lesson was Maths and second English. In Maths we were creating presentations in groups to explain what we have done in Maths these last two weeks.
In English we were creating a comic strip in groups as well as designing a super hero and a villain. After break I had art which I really enjoy at this school. We were drawing two totally different objects and turning it into one design.
My fourth lesson was Biology and we were learning about the effects of smoking. In pairs we had to design a poster explaining the effects of smoking.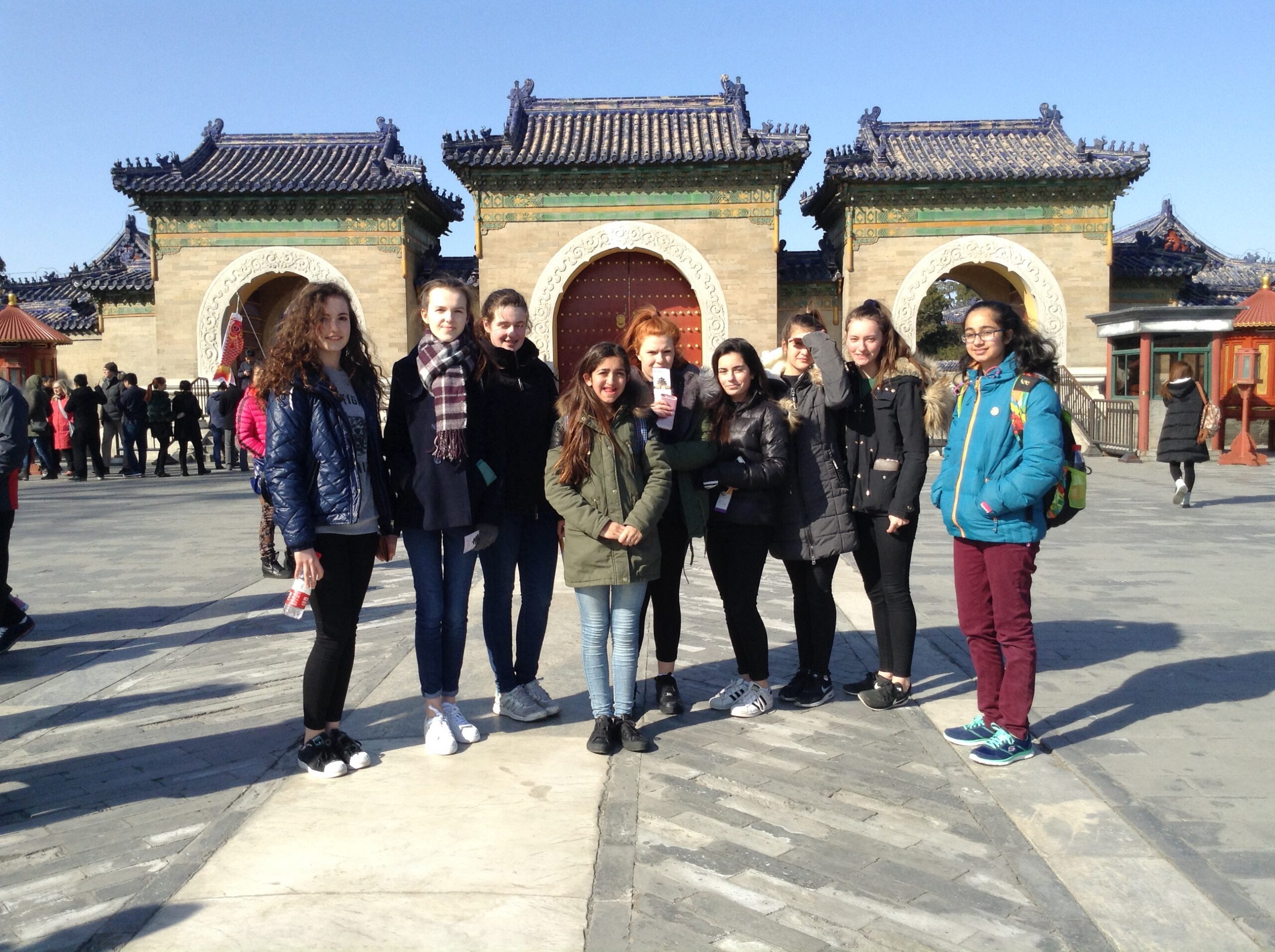 Once we had eaten lunch we all got on the coach and arrived at The Temple of Heaven. The temple was very pretty and it was really interesting to hear about the history of the building. Some of the trees around the temple were around 800 years old there fore they are some of the oldest trees in China. We made our way out of the temple of heaven and made our way to the market. You could get anything in the market but if you made eye contact with someone on a stall they would drag you in and make sure that you bought something from them.
We then made our way to a Kung-fu show at the Red Theatre. It was such an amazing show and there was not a second where I was bored! We then headed home and went to bed, ready for engineering day.
Freya