Skip to content
While much of our time as teachers and leaders is spent working independently, we face many of the same challenges and opportunities.
The 'We Collaborate Teacher Conference' brings educators together to learn, network and debate issues we consistently encounter in our educational settings. It is, at heart, an opportunity to meet and create connections with colleagues in the field.
Leaving this event you should feel inspired, with a clearer sense of the value of belonging to a wider community of teaching professionals.
Join us on Saturday 10th June at 10am-4pm
Our Speakers
Jenny Webb - Keynote Speaker
Jenny Webb – Metacog-vision: the gap between expectation and reality
Your facilitator:
Jenny is currently Assistant Principal for Teaching and Learning at Trinity Academy Cathedral, an outstanding state secondary school in Wakefield.
Over the course of her career she has worked at a number of other schools in West Yorkshire as a Head of English, an AST and a Lead Practitioner. She is the author of the best-selling books, 'How to Teach English Literature: Overcoming Cultural Poverty' (2019), 'Teach Like a Writer' (2020) and 'The Metacognition Handbook' (2021).
She looks forward to the 2023 publication of 'Essential Grammar: What Every Secondary English Teacher Needs To Know', which she has written with Marcello Giovanelli and will be published by Routledge.
In this session Jenny will unpick the common misconceptions and pitfalls surrounding Metacognition, and then present a vision for what it can really look like as an holistic approach to education.
Audrey Pantelis
Audrey Pantelis – Challenging Derogatory and Non-Inclusive Language
Your facilitator:
Audrey's career in education as teacher, middle leader, senior leader and head of school in both mainstream and special educational needs spans over thirty years.  She was the founding Head of a free Special school in northwest London where she led the school through its first Ofsted inspection, where it gained a 'Good with outstanding features' judgment. She is a member of the governing body of Rugby School and is Chair of Governors for both Park House (primary) and Tram House (secondary) Schools, part of the Beyond Autism group of specialist autism schools based in southwest London.
In this session we will:
Examine the status and power of language
Discuss exactly what derogatory and non-inclusive language is
Reflect on why it is harmful
Share strategies to deal with its use when it is received or when it is used
Consider how to cascade best practice across the school community.
Catrina Lowri
Catrina Lowri – Celebrating Neurodiversity 
Your facilitator:
Catrina Lowri is the founder of Neuroteachers (https://www.neuroteachers.com/) and  a neurodivergent teacher, trainer and coach. As well as having 22 years' experience of working in education, she also speaks as a dyslexic and bipolar woman, who had her own unique journey through the education system.
In this session we will talk about celebrating neurodiversity and what it means in your setting. This will include:
What is neurodiversity?
How divergent is neurodivergent?
Co-occuring conditions and the fruit salad analogy
Ages and stages
Intersectionality
How to support this in setting
What this means for your 'learner in mind'
What this means for your setting
Celebrating ND
Your questions answered
Hannah Wilson
Hannah Wilson – Creating a Culture of Belonging for All
Your facilitator:
Hannah Wilson is a Leadership Development consultant, coach and trainer. She is the Co-Founder of #WomenEd and #DiverseEd. She is the Co-Editor of Diverse Educators:  A Manifesto. She previously taught English, Drama and Media Studies over a 20 year career in schools. She has held multiple leadership roles including Head of Department, Head of Year, Assistant/ Deputy/ Executive  Headteacher and trust-wide/ Teaching School wide roles as well.
In this session we will:
Explore what it means to truly belong.
Discuss what it means to be proactively v reactively inclusive.
Unpack what we mean by power, privilege and psychological safety.
Grow consciousness of our own identities and the lived experience of others.
Build confidence in being comfortable with the uncomfortable, in doing the inner work before the outer work.
Develop competence in showing up, standing up and speaking out, as inclusive allies.
Rachel Clarke
Rachel Clarke – Moving Towards Equity Through Anti-racism 
Your facilitator:
Rachel is the founder of Apex Educate, co-founder of Promote Equality and Deputy Headteacher of an inner-London school. Rachel is a core DARPL Team member, having created the Senior Leader and Governor series of Professional Learning for Wales. Rachel works with schools, educational settings and companies that are seeking to become anti-racist and work towards racial justice being realised. Rachel's ability to train all levels of staff in anti-racism has developed people's understanding of equity and has supported them on their anti-racist journey. She is determined to leave the world a better place than when she found it.
In this session we will:
Develop an understanding of anti-racism.
Explore the difference between non-racist and anti-racist practice.
Gain an understanding of how racism plays out in everyday life.
Build confidence in speaking about racism.
Becky Wood
Becky Wood – Levelling Up – Classroom strategies to tackle 'closing the gap'. 
Levelling up has become the new buzzphrase in both education and politics to describe what we already know: students dealing with significant disadvantages are less likely to achieve at the same level as their more advantaged peers.
Although there are often local whole-school strategies to support pupils, this session aims to look at what we can do as classroom practitioners to tackle both educational and aspirational disadvantage amongst our young people within our own classroom environments.
Bradley Busch
Bradley Busch – The Science of Learning
Your facilitator:
Bradley Busch is a Chartered Psychologist and Director of InnerDrive. He is one of the leading experts on how psychological research can best help people improve how they think, learn and perform. He delivers teacher CPD and student workshops to hundreds of schools to help them utilise cognitive science research. Outside of education, he works with Premiership and international footballers, as well having helped members of Team GB win medals at London 2012, Rio 2016 and Tokyo 2020 Olympics and Paralympics. He is the co-author of the best-selling book 'The Science of Learning – 99 studies every teacher needs to know' and he really hopes someone outside of his immediate family reads his next book, 'Teaching and Learning Illuminated'
In this session we will:
Examine the role of working memory vs long-term memory
Explore research on retrieval practice that has been released in the last twelve months
Discuss the differences between spacing and interleaving
Look at how best to maximise cold-calling and wait-times
Andy Moorcroft
Andy Moorcroft – Leadership in volatile times
Your facilitator:
Andy began his teaching career in New York in 1999 and has spent the last 25 years working in secondary schools across the northwest of England. His first headship was at a school serving a deprived community in Warrington. The school was at the bottom of all performance tables when he took over; during his tenure, he secured funding and built a brand-new school building, achieved a Good Ofsted report which was the first in the school's history, achieved consistently strong results and became the most over-subscribed school in the town.
In 2017, Andy formed The Challenge Academy Trust with other local Headteachers and Principals. They now have 11 academies in Warrington, educate nearly 9000 pupils aged between 2 and 19 and employ around 1500 staff with a £57 million turnover. Andy became full time Chief Executive Officer of the trust in 2019. The trust is contracted by the Department for Education to deliver school improvement work across the region and to lead delivery of the Early Career Framework and the National Professional suite of qualifications. Andy works as a National Leader of Education across the region and delivers the National Professional qualification for Executive Leadership across the country.
In the session we will:
Examine the volatility, uncertainty and complexity of the current socio-political environment we operate in
Consider the future shape of education and schooling
Discuss the importance of effective leadership and management
Explore key aspects of risk management and strategic planning
Jen Davison
Jen Davison – Public Speaking – to Grown-Ups!
If you are comfortable in a class, but horrified at the thought of presenting to your colleagues or delivering an assembly, then this is the session for you. We will look at the reasons why this is so daunting and then through practical exercises begin to develop tips to overcome this fear and increase your confidence when speaking to large audiences.
Jill Berry
Jill Berry – Leaders: finding a sustainable balance between personal commitments and professional responsibilities
Jill taught for thirty years across six different schools in the UK, state and independent, and taught adults to GCSE and A level in the evenings for several years.
She was a head for the last ten years of her time in schools and since 2010 she has completed a doctorate, researching the transition to headship and written a book about it titled: 'Making the Leap – Moving from Deputy to Head' (Crown House, 2016).
Jill has also carried out an extensive range of leadership development work. She has given a TEDx presentation on the subject; 'Take a Second Look: Bring Out the Best in Yourself and Others' and published three short novels.
An advocate for the opportunities presented by social media for networking and professional development, Jill regularly tweets and blogs about education.
Jill Berry
Jill Berry – Managing conflict and navigating challenging conversations positively
Jill taught for thirty years across six different schools in the UK, state and independent, and taught adults to GCSE and A level in the evenings for several years.
She was a head for the last ten years of her time in schools and since 2010 she has completed a doctorate, researching the transition to headship and written a book about it titled: 'Making the Leap – Moving from Deputy to Head' (Crown House, 2016).
Jill has also carried out an extensive range of leadership development work. She has given a TEDx presentation on the subject; 'Take a Second Look: Bring Out the Best in Yourself and Others' and published three short novels.
An advocate for the opportunities presented by social media for networking and professional development, Jill regularly tweets and blogs about education.
Joanne Smith Eccles and Dr Arlene Holmes-Henderson
Joanne Smith Eccles and Dr Arlene Holmes-Henderson – Introducing Classics in schools
Dr Arlene Holmes-Henderson is Associate Professor of Classics and Ancient History at Durham University. She is currently exploring the intersection of rhetoric, oracy and critical skills. Her latest book is Expanding Classics: practitioner perspectives from museums and schools (Routledge 2023).
She is an award-winning teacher of Latin, Classical Greek, Classical Civilisation and Ancient History in the secondary sector and now advises a number of international governments on curriculum design and assessment reform in the areas of languages and humanities education. She leads the Classics PGCE course at Durham and is the co-editor of 'Forward with Classics: Classical languages in schools and communities' (Bloomsbury 2018).
Dr Arlene is the Chair of the Classics Development Group, the Outreach Officer of the Classical Association and a steering group member of the British Curriculum Forum.
Session information:
The opportunity to travel 2500 years in 1 hour! With some word nerdery along the way. An insight into an Oxford University research study which investigates the impact of learning Latin on English literacy. What difference will teaching Classics make to my learners? Come along to find out.
Jonathan Rice and Professor Leigh Hoath
Jonathan Rice and Professor Leigh Hoath – A response to the heightened agenda of Climate Change Education
Professor Leigh Hoath and Jonathan Rice will outline a response to the heightened agenda of Climate Change Education (CCE) with a particular focus on curricula, pedagogy and practice. They will also consider how teachers can consider what they do to support meaningful links with their teaching across primary and secondary subjects in order to balance meaningful implementation and the urgent need for action.
Holly Wimbush and Zara Shah
Holly Wimbush and Zara Shah – Grammar is Power – so how can we wield it in the secondary English curriculum?
Your facilitators:
Holly Wimbush is co-author of 'Succeeding as an English Teacher', Subject Leader of A Level Language and Literature and ITT Lead at a secondary school in leafy Cheshire. She has been an examiner for a number of boards throughout her practice. Holly has led CPD sessions ranging from effective RM+F to BfL across the school as well as leading content based sessions for the faculty. Holly has recently completed her NPQ in Leading Teacher development and is also the Regional Networks Associate for LitDrive. She has a great passion for teaching, reading and can often be found at the rugby, theatre or a musical enjoying a Saturday matinee.
Zara Shah is co-author of 'Succeeding as an English Teacher', KS3 Coordinator in English at The Grammar School at Leeds, Learning and Teaching Specialist for the Leading Learning Partnership (Leeds), a primary school Governor responsible for Teaching and Learning and a passionate advocate for equity and evidence-informed practice. Zara has an MA in Teaching and is also a mentor and LitDriveUk Regional Advocate for West Yorkshire, a non-profit organisation committed to 'Better Balance' and subject-specific CPD. In her spare time, Zara listens to podcasts, drives her three cricket-obsessed children to trainings and fixtures, and organises themed events.
Session information:
This session proposes a concept-led English curriculum that prioritises the teaching of grammar as a cognitive framework, one that helps to organise and build upon procedural knowledge, across the key stages. It starts with an evidence-informed approach that interrogates some of the existing approaches around the teaching of grammar within educational discourse and discusses how grammar can be used as a useful tool to build schemas. It will then explore some mechanisms that practitioners can use to prioritise and implement key grammatical knowledge, both within context and outside of it, followed by a focus on strategies that team leaders can employ to successfully embed this conceptual knowledge within the very fabric of their curriculum vision, curriculum discussions within teams and learning in every classroom.
Shirley Drummond
Shirley Drummond– Embedding a mindful culture in your school
Your facilitator:
Shirley's career in education started as a senior school teacher, back in 1989. She has since worked as a middle leader, senior leader and is now a Headteacher of a large co-educational Preparatory School in north west London.
She has experience of working in the UK and internationally in Japan and has worked in the maintained and independent sector. Shirley is also an ISI (Independent Schools Inspectorate) Team Inspector and enjoys the privilege of inspecting other schools.
She has been involved with WomenEd since it was established some 7 years ago and is also a Founding Fellow of the Chartered College of Teaching.
Shirley is trained in both the paws b and .b Mindfulness in Schools Project (MISP) courses and strives to embed a 'mindful' lifestyle both in her personal and professional life.
In this session we will:
·  Discuss what it means to be 'mindful' in your personal life and how this translates into your work life
·  How to embed a mindful culture in the workplace
·  Share some simple techniques and strategies for mindful living
Chris Curtis
Chris Curtis – Let's talk about inference and reading
Your facilitator:
Chris Curtis has been an English teacher for fourteen years and a head of department for the last five years.
As an avid reader and blogger, he is always looking and reflecting on what works for students in the classroom.
Chris is a big believer in finding and sharing practical solutions to difficult problems in the classroom.
Making inferences is a big part of all lessons in schools. This session looks at strategies to support students' reading in skills in English and other subjects in the secondary curriculum.
This session will:
Share some practical strategies to use in classrooms regardless of subject area.
Offer strategies on how to deal with specific problems associated with inferences.
Show models on how to incorporate models to support learning.
Dawn Cox
Dawn Cox – What is the point of mock exams?
Your facilitator:
Dawn is a teacher, currently working in north Essex. She has held a wide variety of roles in schools in her teaching career including Head of RE, AST, SLE and SLT member.
She is an author of GCSE revision materials and co-author of 'Making Every RE lesson count' with Louise Hutton (Crown House Publishing).
Session information:
In this session Dawn will consider the different purposes of mock exams. What might be the best way to use them? What might be the best for students? What might be best for teachers?
Dr Jo Castillino
Dr Jo Castillino – Let's Talk About Homework
Your facilitator:
Dr Jo Castelino is a Biology specialist and Second in Science at a Secondary school based in West Yorkshire.
She is involved in teaching and learning and is currently leading on homework school-wide.
She regularly blogs about applying cognitive science principles to her teaching at drcastelino.wordpress.com
Session information:
Homework can be a powerful bridge between classroom and independent learning. Although there is a lot of research out there suggesting homework is important, there are a number of factors that we need to get right for it to have a positive impact on the students we teach. In this session, I will discuss these factors, how to get them right in the classroom and how to build a whole-school culture of valuing homework.
Susan Strachan
Susan Strachan – Making difficult decisions when changing KS3 readers
Your facilitator:
Susan Strachan is a teacher of 14 years and middle leader of English and Drama in Bristol.
Susan enjoys discussing education, supporting teachers to become better in the classroom and thinking about  all things relevant to improving outcomes for pupils. She believes strongly in an inclusive education system for all and constantly reflects on what we can, should and will be doing to ensure that inclusivity is possible.
In this session we will look at the following questions:
Out with the old, in with the new?
Why change key stage three readers?
What are we guilty of in our key stage text choices?
How do we explore the complexity around replacing key stage three texts?
How do we make sure that the new choices are current, relevant and contextually apt?
How do we ensure text choices won't be irrelevant or outdated within a few years?
How do we balance the time and cost?
Parmiter's school teaching and learning
Parmiters School – Whole school pedagogy – consistency without uniformity
Your facilitators:
Kat Clark is the Head of Geography at Parmiter's School and provides CPD for Herts for Learning

Tom Clark is the Director of Sport at Parmiter's and provides training at the University for Hertfordshire as well as being an experienced examiner

Dr Jonathan Tyack Second in Music at Parmiter's School and lead examiner

Tom Perkins Head of German and joint head of houses at Parmiter's School with previous experience of being a successful head of year
In this session we will:
Look at Parmiter's Journey of implementing Parmagogy (Parmiter's Pedagogy)

Review the processes that the school has gone through to ensure consistency without uniformity

Discuss common teaching and learning language

Look at plans for the future with Parmagogy
Adam Baker
Adam Baker – Embedding technology change and 1:1 devices
Your facilitator:
Adam Baker's career in education as a teacher, middle leader and assistant headteacher in both comprehensive and selective secondary schools spans over nineteen years.
Adam gained a Masters in IT in education at King's College London and has a degree in Computer Science. Most recently he has become a member of the APPG for Education and a Fellow of the Chartered College of Teaching.
In 2021 Adam was one of a number of founding leaders for the Watford Partnership for teacher training.
In this session we will:
Look at Parmiter's Journey from traditional ICT in T&L to one-to-one devices

Review the Implementation of Google Classrooms and transition from our old VLE

Discuss the successes and drawbacks of the implementation

Look at the impact of COVID on the rollout

See the impact on T&L and school budget

Discuss future plans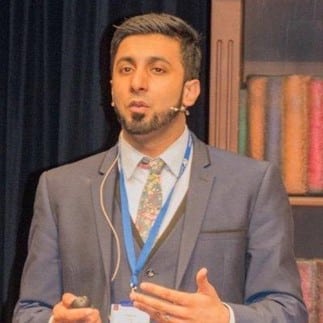 Amjad Ali
Amjad Ali – Adaptable teaching
Your facilitator:
Amjad Ali (@TeachLeadAAli) is a teacher, trainer, TEDx speaker and Senior Leader. He currently works four days a week in a start up secondary school and offers CPD/INSET on his other day.
Amjad has spent his teaching career working in challenging, diverse schools. He is a qualified SENDCO and was also trained as an Advanced Skills Teacher in Teaching and Learning.
Before stepping into the world of education, he spent time as Play Worker and Teaching Assistant in Young Offender Prisons.
Amjad is the co-founder of the charity The BAMEed Network (#BAMEed) a grass-roots movement aimed at ensuring our diverse communities are represented as a substantive part of the education workforce for teachers and leaders in education.
In this session we will:
Explore what it is to be adaptive in your classroom
Discuss what it means to 'teach to the top and scaffold down.'
Unpack what we mean by Special Educational Needs
Build confidence learning about strategies that are needed for some, but benefit all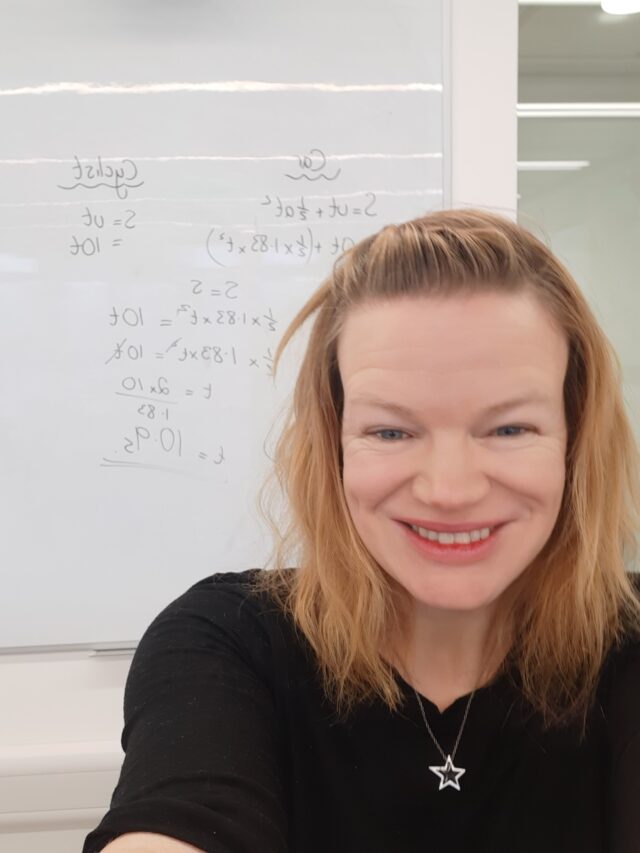 Kate Bridge
Kate Bridge – Hard enough to challenge while inspiring confidence enough to try: T&L in Secondary Science
Your facilitator:
Kate has been teaching for 15+ years and spent most of this journey in middle leader positions managing Physics and Science departments. Her passion is making Physics exciting to her students and instilling a love of learning in the students she works with. She is an advocate for education in both her subject and for education as a whole. She is co-chair of the practitioners council for the foundation of education development, a lead trainer for Physics partners who provide INSET opportunities for non-specialists for the Institute of Physics and a Journal club facilitator for the chartered college of teaching. A mother, wife, teacher, fitness enthusiast with energy.
In this session we will:
To review some of the language in teaching and learning and put into the context of the Physics classroom and briefly look at the research

.

To discuss the barriers, we need to consider in our classrooms
To provide examples of some tried and tested tools to help students access Physics
To provide examples of day to day teaching techniques to enable students to try.
Melanie Horn
Melanie Horn – Laying the foundations, building resilient learners
Your facilitator:
Melanie is the Head of Cadogan House (Pre Prep and Prep School) at RMS. She has taught in both the maintained and independent sectors in with a core of her teaching spent in the Early Years Foundation Stage.
Having completed her secondary education here at RMS Melanie studied Primary Education at the University of Wales, Bangor. She strongly believes in the importance of offering everyone a wide range of opportunities and encourages each pupil in Cadogan House to aim high and discover new skills.
Jess Rogers
Jess Rogers – Recognising and overcoming barriers to learning for disadvantaged students
The KS4 disadvantage gap index has widened from 3.79 in 2020/21 to 3.84, the highest level since 2011/12 when pupil premium funding was first introduced. Schools are paid £335 for service pupil premium, £1,035 for pupils eligible for free school meals or have been in the last six years and £2,530 for pupils that are or have been previously looked after. This funding is provided to prioritise closing the attainment gap that exists between disadvantaged or PP learners and non-PP students.
This session's focus will be grounded by academic research to outline the common barriers to learning experienced by PP students and then some whole-school strategies we have in place at Croxley Danes School to address this.
Marie Parry
Marie Parry – Cancelling Cancel Culture in Schools
Your facilitator:
Marie is an English teacher and senior leader at Rickmansworth School, responsible for teaching, learning and staff development.
Over the course of her career she has developed a passion for both classroom pedagogy and pastoral leadership, believing that strong relationships and the sense of shared values and community within a school is what builds the foundations for success.
In this session we will:
Explore the current landscape of 'cancel culture' and its impact in the classroom
Discuss the power and influence that social media and prominent online figures have with young people
Share strategies and approaches to facilitating healthy debate and discussion, whilst considering the dangers of hate speech and extremism
Consider how to model and manage tolerance and respect across the school community through a shared approach
Andrew Jones
Andrew Jones – Spaced and interleaved practice
Your facilitator:
Andrew is Assistant Headteacher for Teaching & Learning at The Reach Free School and a Professional Development Lead with The Watford Partnership for Teacher Training, as well as author of 'Homework With Impact: Why What You Set and How You Set It Matters? '.
Session information:
Interleaving is a method used to revisit learning, put spaced review into practice and improve memory recall. It emphases 'mixing up' pre-taught topics when planning spaced or distributed practice in order to facilitate deeper consideration of the knowledge being recalled. However, how do teachers implement this in the classroom, especially when GCSE and A Level syllabuses are still taught in blocks? In this presentation, Andrew Jones will give you some ideas on how to make interleaving impactful in your practice.
Claire Godley
Claire Godley & Andy Hugh – Strengthening Relationships in School for Wellbeing
Your facilitators:
Claire has worked for a number of youth and education charities delivering programmes in schools and other settings. She also completed a postgraduate diploma in Therapeutic Arts.
Andy spent 15 years as a Drama therapist and therapeutic group work supervisor before launching Heads Up Kids with Claire. She also holds an MA in Social Care and Emotional Wellbeing.
Heads Up Kids was formed as Andy and Claire identified the need for a universal, whole-class approach to wellbeing in primary schools.
HUK offer programmes for Reception through to Year 7 and are delighted to have received charitable funding to expand their reach and make wellbeing resources more accessible to school.
In this session we will:
Consider why relationships are good for us and how that fits into a wellbeing framework in school

Discuss how we harness a sense of community in the classroom

Reflect on how we think about conflict and the messages we give children around 'rupture and repair'

Identify the tools we have for building wellbeing into our interactions with children
Dr Pippa Busch
Dr Pippa Busch – Emotional based school avoidance
Dr Pippa Busch is a chartered child and educational psychologist.
She has works with schools and families to provide support and training. She specialises in translating psychological research into practical strategies to help improve educational achievement and wellbeing.
Her area of expertise include SEND, autism, nurture, resilience and attachment. She tweets at @PippaBusch and can be contacted on pippabusch@gmail.com
Heidi Drake
Heidi Drake – Diversity in context
Heidi Drake, Head of English at Colchester Royal Grammar School, will be discussing the changes they have made to their curriculum in order to  support the school's diversity and inclusion journey.
The session will be a case study and workshop exploring why and how to improve diversity within and beyond the KS3 English Curriculum.